New educational online-platform on Extractive Resources in Mozambique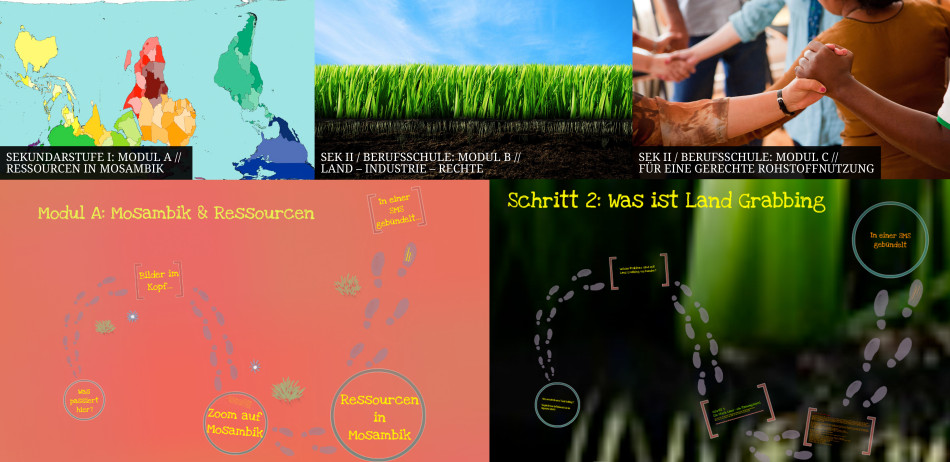 Concept & Programming: Magdalena Freudenschuß & Peter Steudtner
Web design: Gregor Zielke
"The Struggle on Resources" is the title of a new educational online platform, commissioned by the German-Mozambican Coordination Committee / KoordinierungsKreis Mosambik. The multimedia modules, designed as prezi-paths, can be used online and offline.
The content is only using perspectives and expertise from Mozambique to counter the image of "experts come from the north, migrants from the south". It focuses on the social and environmental impacts of extractive industries and landgrabbing such as forced evictions, human rights violations, tax justice. Media files include photos, audios, videos and presentations.
The online platform is available in German language for secondary and professional schools. A Mozambican / Portuguese version is planned.
KoordinierungsKreis Mosambik / Mozambican-German Coordination Committee